If you volunteered with us in Peru and are itching to come back, check out these volunteer opportunities! If you have any questions, please don't hesitate to contact us- you're probably chatting with us on Facebook already anyway! We can't wait to hear from you- we can't do it without our amazing volunteers!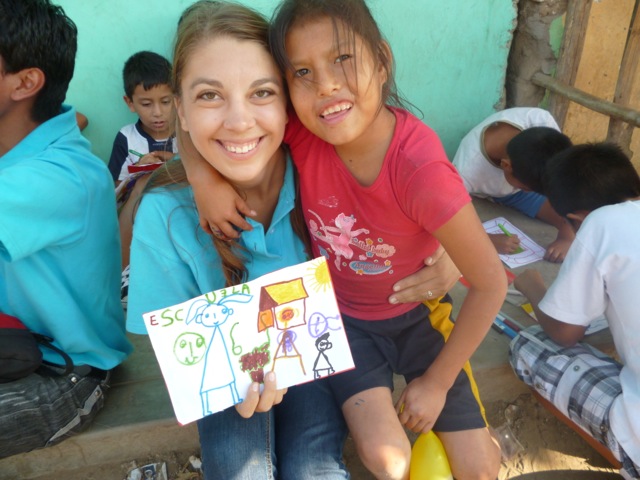 The senior volunteer program is directed toward past volunteers who have an interest in returning to Peru to volunteer in the area of their choice.  As a senior volunteer, you will serve as a leader to first-time volunteers, but you will volunteer at a volunteer project in the area of your choice.  You can tailor your project according to your interests and can even propose a special project to carry out during your time in Peru.  Applications to the senior volunteer program are due at the same time as regular applications for your volunteer session of choice.  Modified dates may also be accommodated upon review.
Qualifications:
Previous program participation
Intermediate-Advanced level of Spanish language
Responsibilities:
Will vary depending on volunteer program designed with Vive Peru staff
Must stay with a Vive Peru homestay
Serve as a role model for the volunteer team
Carry out a minimum of 30 volunteer hours per week
Benefits:
Reduced program cost ($800 for the one-month program) + flights and other expenses.
Opportunity to carry out a project in your area of interest
Design your volunteer schedule according to your interests
Return to Peru!
Application Process:
To apply to return as a senior volunteer, you must:
Fill out the online application at www.viveperu.org/apply
In the essay portion of the online application, respond to these two questions:

As a returning volunteer, how would you serve as a leader to first-time volunteers in the program?
What would you like to focus on during your time to Peru?  Where would you like to volunteer and would you like to carry out an additional project during your time here?

Application deadlines are the same as regular application deadlines.  Applications for fall and spring programs or special dates should be submitted at least one month before the program begins.
Questions?  Contact us at info@viveperu.org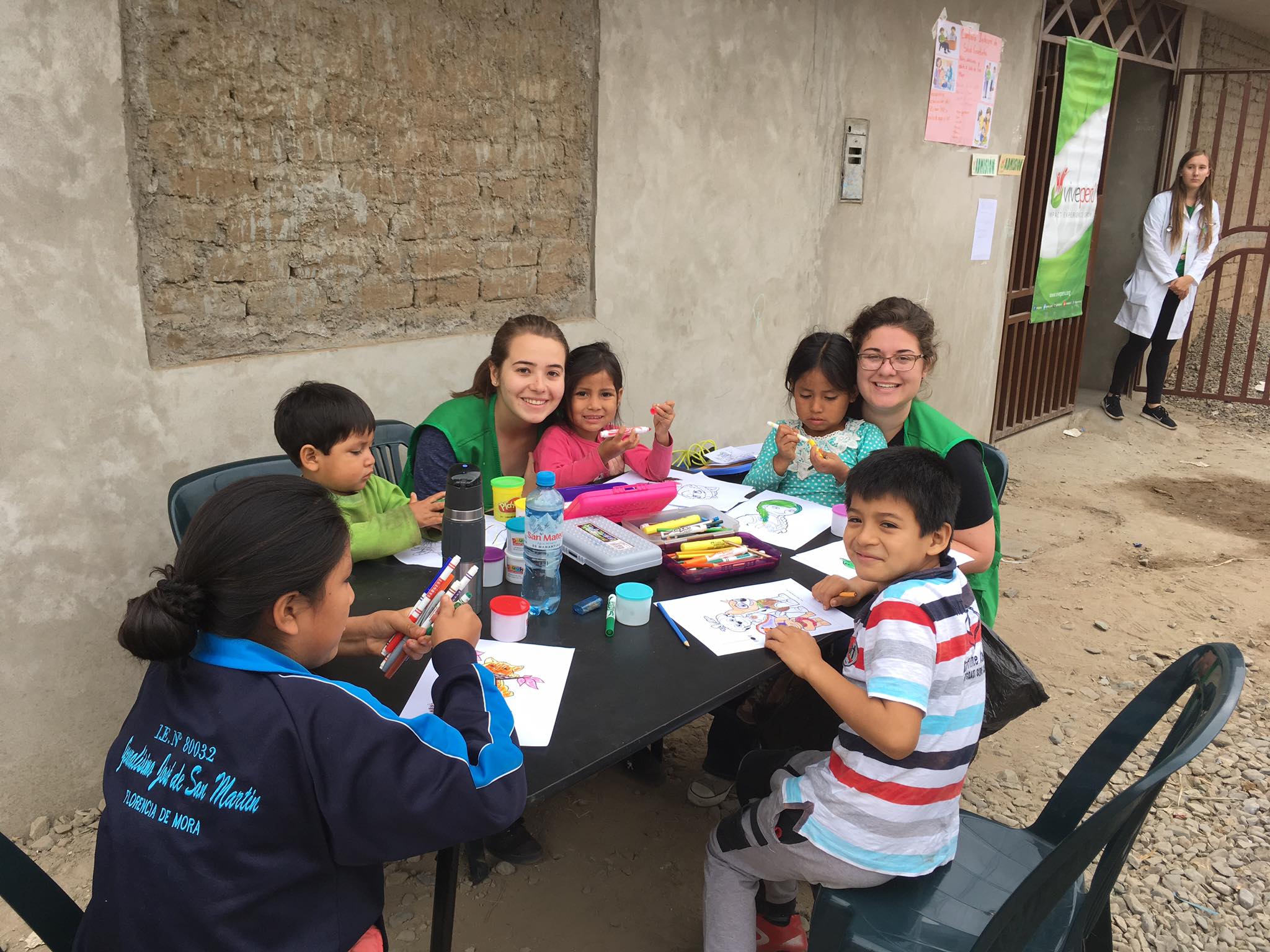 The In-Country Coordinator position is directed towards past volunteers who have an interest in returning to Peru as a volunteer program coordinator. As an In-Country Coordinator, you will serve as a primary contact for the volunteers in your city ensuring that each volunteer has the best possible experience while caring for their physical health and safety. They will assist the full-time Vive Peru staff in carrying out all program related activities. These include:
Airport pick-ups
Leading Orientation sessions

Escorting volunteers to sites
Escorting volunteers to orientation activities
Being knowledgeable in Vive Peru policy and program details in order to answer volunteer questions
Present information during orientation sessions

This may include; safety, country information, cultural information, site expectations, weekend trip planning, etc.

Escorting volunteers to their worksites and teaching them how to use transportation on their first day, introducing them to their supervisors.  Following up with any difficulties at worksites in conjunction with Peruvian staff.
Assisting volunteers with the planning and execution of community workshops and medical campaigns.
Taking photos and collecting reflections to update Facebook and website with photos and volunteer testimonials.
Fulfilling additional tasks as requested by Vive Peru staff.
As an In-Country Coordinator you are expected to stay in regular contact with staff and exercise good communication skills while keeping Vive Peru staff updated and informed regarding all program activities and plans. You are expected to maintain a positive attitude, flexibility, and good relationships with the volunteers. As an employee, you are representing Vive Peru at all times. As such, you are expected to act in a professional manner keeping in mind that you are a role model for the program.
Additional expectations and responsibilities can be communicated at any time during your period of employment by Vive Peru staff. Flexibility is key.

Qualifications:
Previous program participation
Intermediate-Advanced level of Spanish language
Availability for informational and orientation meetings on your campus and entirety of the volunteer program (for summer session, at least 2 sessions is recommended).
Responsibilities:
100% availability during summer session (no online jobs, research projects, etc)
Help plan/conduct informational and orientation meetings
Follow-up with applicants
Manage blog while in-country
Introduce/accompany volunteers to in-country sites
Visit volunteers at project locations
Group integration activities and check in with volunteers while in country
Record volunteer activities (blog, pictures, etc.)
Assist Program Coordinators and in-country staff as needed
Benefits:
50-80% flight reimbursement (depending on recruitment success)
Room/board, transportation and phone costs covered by Vive Peru (weekend trips not included)
Great leadership opportunity
Chance to return to previous project site!
Application Process:
Winter application deadline: October 1st
Summer application deadline: March 1st
Email completed application to info@viveperu.org